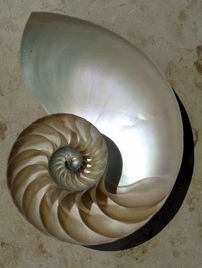 I am trained in psychodynamic psychotherapy as well as psychoanalysis. I draw on this training to help me understand the individual I am working with and to develop a shared context and meaningful perspective for their unique situation and history. The use of dreams, fairy tales, literature, and metaphors are invaluable tools in my work. Understanding the symbolic language of your dreams is like looking through a window into your soul and provides a glimpse to where you might be headed next in your journey towards understanding your unresolved anxieties and fears with respect to self and others.

Within my theoretical framework as a psychologist, I employ different modalities of treatment as needed for the particular individual and situation.

Sometimes a form of brief therapy, aimed at resolution of an interpersonal issue or crisis can be appropriate. In some cases this may evolve into a longer period of treatment. Another approach is based on problem solving shorter-term treatment, with me as the therapist in a more active role. I find it very important in my work to identify and reinforce strengths that those who suffer from depression and low self-esteem often overlook in themselves. Positive attributes such as hope, wisdom, creativity, courage, spirituality, responsibility and perseverance are invaluable inner resources, which enable people to cope more effectively with life's challenges and to achieve greater satisfaction and enjoyment in life.

In addition, I maintain a psychoanalytic practice where I work in depth with individuals to develop a deeper understanding of their returning 'ghosts' of the past and how they interfere with the ability to have satisfying relationships, and to utilize one's talents and resources in a constructive and creative way. I believe that a psychoanalytic process taking place in a containing therapeutic relationship can give you the opportunity to integrate the emotional experiences of your childhood with the insights you have gained as an adult and help you to consolidate your sense of self. You can learn to direct your life energy towards your goals and live more fully in the 'here and now' instead in the 'then and there'.